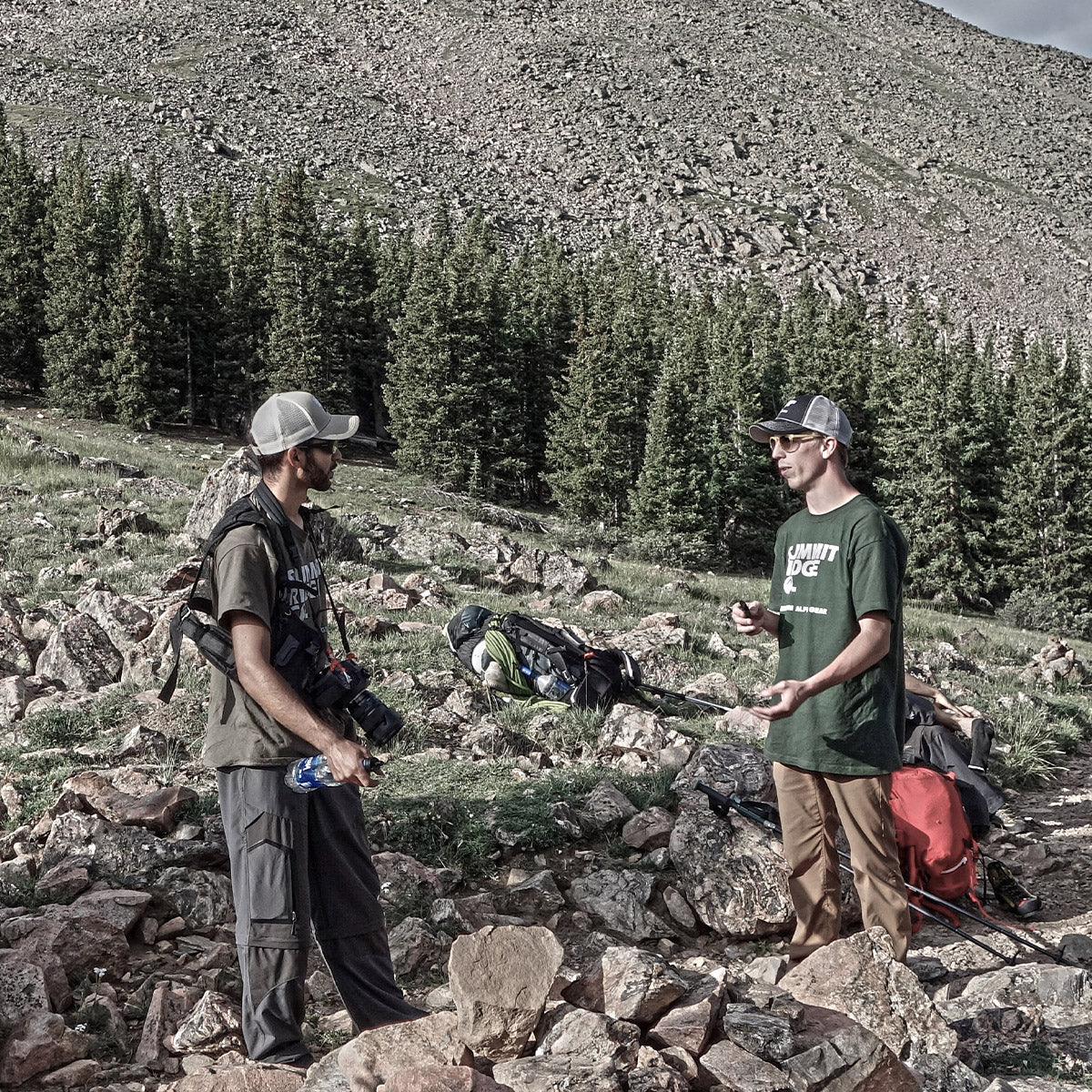 Capture Your Experience ($1 Quote)
---
SELECT TIME AT LEAST 1 MONTH BEFORE TRIP
The main goal of Summit Ridge, is to tell a story from the landscape we travel. We travel around the United States capturing footage only eyes could experience and turning those experiences into a story. Summit Ridge uses the latest video equipment and has a dedicated team of  mountaineer cinematographers that will capture your expedition and tell your story through film. Our team will travel to your location and will construct a route that will best capture your moment. Whether it be mountaineering, ice climbing, rock climbing or ski/snowboard expedition we will be there to tell your story with professional cinematic effects.

For the past 5 years we've been perfecting our craft of capturing our team in unique landscapes across USA to develop the unique cinematic techniques to deliver outstanding footage. Each of the capture my experience packages will deliver dynamic, cost effective video production and post production services. Summit Ridge have the vision, imagination and expertise to turn your expedition into a cinematic film.
Summit Ridge will be using some of the latest film and drone technology to deliver a unique video for every experience. Our goal is to have customer satisfied with the ending product and we have no doubt that we can do that for each customer. We will film in any conditions whether it be Snowboarding/Ski, Rock or Ice Climbing, or Mountaineering we will be there to Capture your Experience.
We are not a guide service but will be there to also deliver extra safety for our clients. We will go to the trail head a day early to set up our camp and assess the route we have chose to capture to footage we need. The price on each package rises by the however many days your expedition is and all packages include the same about preparation.
---
This product has no reviews yet.
This product has no reviews yet.